Alcoa/Arconic Manufacturing Facility
Project Location
Cleveland, OH
Site Contact
Mike Lucek, Facilities Engineer
ECM's
Replace existing interior lighting with LED, along with installation
of motion sensors for warehouse, and LED tubes in oce space.
Contract Award Date
February 10, 2017
Scheduled Completion Date
December 31, 2017
Actual Completion Date
November 30, 2017
Building Type
Manufacturing Facility
Number of Buildings
214
Hours of Operation
24 hours a day – 7 days a week – 365 days a Year
Annual Energy Reduction
11,417,807 kWh Savings or 38,929 MMBTU Savings
Project Investment
$5,933,303.00
Annual Guaranteed Savings
$ 655,363.36
Annual Delivered Savings
$ 754,484.23
Initial Positive Cash Flow 10 Years
$1,081,390.73
Delivered Positive Cash Flow 10 Years
$2,083,239.14
Case Study
Stones River Electric was selected to deliver a turn-key lighting installation
with a 10 year maintenance agreement for the site. Stones River Electric
would also bring the financing for the project with the investment being
paid for out of the savings of the project. The project had a very aggressive
installation schedule installing 7,615 fixtures in less than 10 months.
Stones River Electric was able to deliver the project to Arconic one month
ahead of schedule and exceeded the energy savings by $99,121 per year,
which equated to another $1,001,848 in positive cash flow to the client
over 10 years.
This project focused on communication along with accurate and timely
reporting that were very important aspects of the project. Weekly updates
were communicated with the client to provide project status reports,
schedule updates and percentage of completion. The measurement and
verification portion of the project included a guarantee for the customer in
all areas. This included a sampling rate of the primary fixtures with
individual pre and post wattage measurements. In addition, for the
lighting project, all light levels were guaranteed and were measured pre and
post project.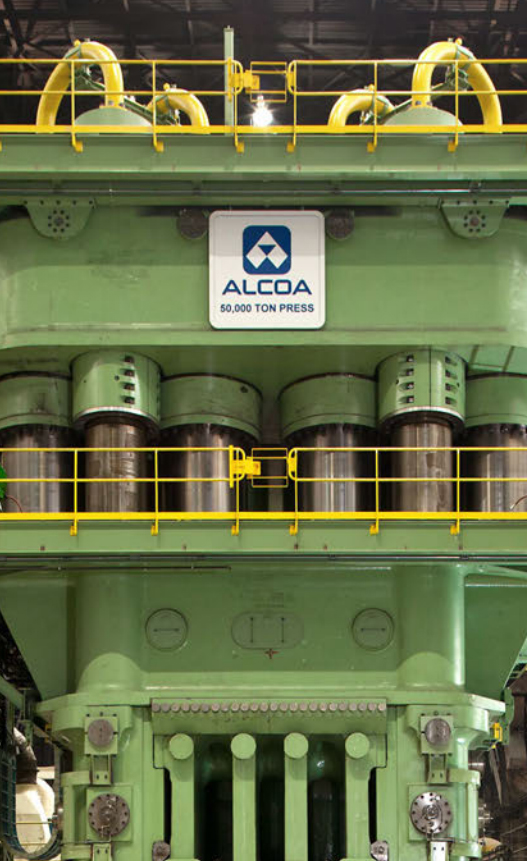 Before & After
Use slider to see a comparison of before/after